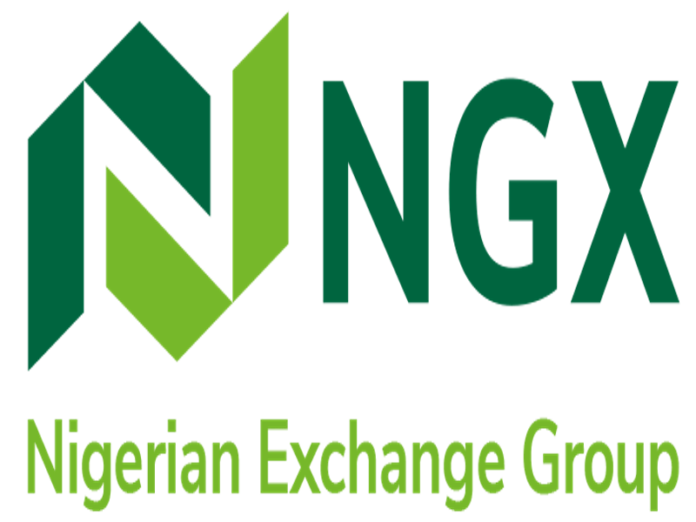 The stock market of the Nigerian Exchange Limited (NGX) yesterday closed on a bearish note as investors profit-taking in Zenith Bank Plc, Lafarge Africa Plc and Guaranty Trust Holding Company Plc (GTCO), among others down the market capitalisation by N19billion
The stock price of Zenith bank dropped by two per cent while Lafarge Africa and GTCO yesterday recorded 2.6per cent and 1.1 per cent decline in stock prices respectively.
In summary, the NGX All-Share Index (ASI) declined by 37.94 basis points, representing a decrease of 0.09 per cent, to close at 41,975.45 basis points from 42,013.39 basis points it opened for trading.
Consequently, the overall market capitalisation value dropped by N19 billion to close at N21.906 trillion from N21/925trillion it closed the previous day.
Accordingly, the Month-to-Date loss increased to -0.2 per cent, while the Year-to-Date gain moderated to 4.2per cent.
The NGX witnessed downturn as a result of sell-off sentiments in all major sectors, except the consumer goods sector.
Sectorial performance was broadly negative as the Insurance (-1.5 per cent), Banking (-1.0 per cent), Industrial Goods (-0.2 per cent), and Oil & Gas (-0.1 per cent) indices recorded losses while the Consumer Goods (+0.1 per cent) index gained.
Also, the market breadth closed negative, recording 20 losers as against 13 gainers. Multiverse Mining and Exploration and Universal Insurance recorded the highest price gain of 10 per cent each to close at 22 kobo each, while Honeywell Flour Mills followed with a gain 9.78 per cent to close at N3.48, per share.
Sterling Bank went up by 6.85 per cent to close at N1.56, while Wapic Insurance appreciated by 6.25 per cent to close at 51 kobo, per share. On the other hand, Lasaco Assurance led the losers' chart by 9.40 per cent to close at N1.06, while Sovereign Trust Insurance and Chams Plc followed with a decline of 8.33 per cent each to close at 22 kobo each, per share.
Ardova shed 7.53 per cent to close at N13.50, while Linkage Assurance depreciated by 7.02 per cent to close at 53 kobo, per share.
The total volume of trades decreased by 37.2 per cent to 292.936 million units, valued at N2.060 billion, and exchanged in 4,899 deals.
Transactions in the shares of FBN Holdings (FBNH) topped the activity chart with 58.608 million shares valued at N614.764 million. Multiverse Mining and Exploration followed with 32.080 million shares worth N6.442 million, while Mutual Benefits Assurance traded 21.553 million shares valued at N5.257 million.
Sterling Bank traded 18.482 million shares valued at N28.151 million, while Transnational Corporation of Nigeria (Transcorp) transacted 15.965 million shares worth N16.144 million.