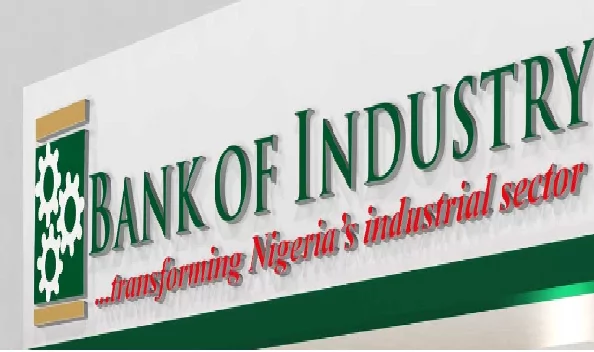 The Bank of Industry, BoI, released its financial performance disclosing excellent performances between 2021 and 2022.
In terms of the head way, the Bank said 2022 was a tough year and attracting foreign investment into Nigeria was difficult, but notwithstanding, within the year it was able to bring an inflow of about two billion dollars into the country.
Also, the Banks' major shareholders have shown their confidence in the Bank by increasing their stake in the bank.
Mr Olukayode Pitan, Managing Director of the Bank, while speaking at the 63rd Annual General Meeting (AGM) of the Bank in Abuja said one of the resolutions approved at the AGM was that the share capital of the Bank was increased from N250 billion to N500 billion.
"Our shareholders funds are over N400 billion but we have some funds our shareholders deposited for shares. So when we put everything together our shareholders funds will be very close to N600 billion.mWe are getting toward the target that we have which the minimum should be about N1trillion, because that will allow us to do more than we are doing now, he said.
They expressed optimism that the bank would continue to grow and exceed N5 trillion shareholders fund in the coming years.
Pitan, expressed delight at the significant performance of the bank in the period under review, adding that, "This AGM is very significant, the result that we presented happen to be the best the bank has presented in 63 years.
The Chairman Board of Directors, of the Bank Aliyu Dikko, said that the total assets of the group grew by 39. 2 per cent between 2021 and 2022.
Dikko said the Bank maintained appreciable growth in its financial performance in the year. "Total Assets of the group grew by 39. 2 per cent between 2021 and 2022, from N1. 71 trillion to N2. 38 trillion respectively.
This growth was largely due to the three successful capital raising transactions worth 1. 85 billion Euros in the year.
The group also reported a growth of 11. 7 per cent in its total equity between 2021 and 2022, from N 384. 85 to N 429. 83 billion respectively. Profit before tax also followed the same trend, reporting 15. 6 per cent growth from 62. 28 billion to N 71. 99 billion in 2021 and 2022 respectively, " he said.
According to Dikko, loans and advances improved by 3. 2 per cent from N780. 48 billion in 2021 to N805. 46billion in 2022.
The chairman said the remarkable performance depicted the passionate and proactive disposition of the bank, to continue to effectively deliver on its mandate, as the macro-economy gradually strengthens.
He acknowledged the challenges encountered during the period, saying that it was an opportunity for the Bank to perform better.