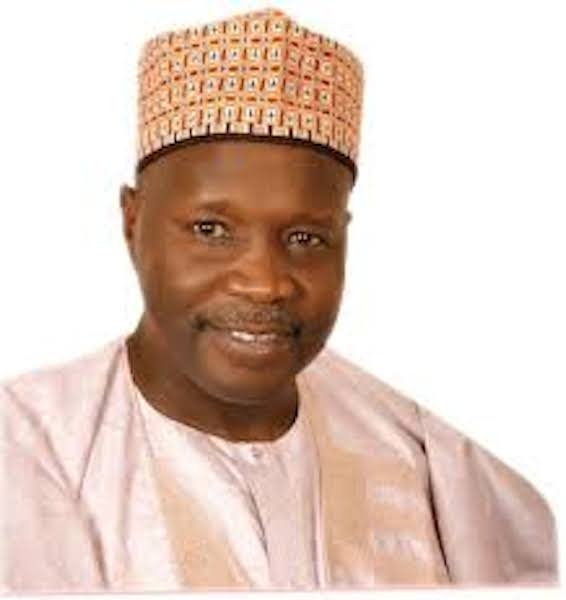 Nseobong Okon-Ekong writes that the rift created by misunderstanding between Governor Inuwa Yahaya of Gombe State and his predecessor, Senator Danjuma Goje has deppened
More reactions continue to follow the recent attack on the former governor of Gombe State, Senator Danjuma Goje, as a body known as Gombe New Frontiers has called on the people of the state and Nigerians in general to be dispassionate in passing judgement on the recent incident.
Goje, whose daughter, Dr. Hussaina Goje resigned as Commissioner of Environment and Forest Resources in protest from the cabinet of Governor Inuwa Yahaya.
The reported attack on Goje's convoy has been attributed to a festering misunderstanding between Yahaya and Goje, but Gombe New Frontiers ascribed the attack to lawless elements who breached the peace. In a statement in Gombe yesterday and made available to the press, the body said the incident was a recurring effect of a "planned, sustained and orchestrated political maneuvering" to create confusion and give a semblance of division especially within the hierarchy of the All Progressives Congress (APC) in the state.
According to the Secretary, Mallam Isa Shehu, the former governor only acted out a scheme to blackmail Governor Inuwa Yahaya but the generality of the people in the state were not fooled because they know the genesis of political thuggery and lawless behaviour of those who caused the mayhem during the incident.
"All that happened on that day were sheer charade, concocted to give a misleading impression about Governor Inuwa Yahaya but we all know the aggressor. We all know how the incident was manipulated in order to attract undeserving sympathy. We all know the history of thuggery and political lawlessness and maneuvering in the state".
Shehu contended that Gombe State has hitherto been known for peace and harmony, adding that the "new face of politics" was responsible for the breach of peace.
'From telling the whole world that he won't run for senate again to reneging on that statement and the resultant intermittent political assault and violence from one local government to the other, we have our convictions on who's fueling the repeated ugly incidents."
He assured the people that there was no division within the APC in the state as both leaders and members were in unison in appreciating the good work of the incumbent governor and hence his recent endorsement for a second term.
While sympathizing with families of the victims, he appealed to the former governor to allow the incumbent do his work without interference, which, he said, was behind the recurring violence in the state.
"This is obviously the evil of godfatherism, a negative phenomenon that invariably causes political bile and distasteful outcome all in attempt to control, distract and blackmail a successor. But Governor Inuwa Yahaya is expected to have a mind of his own in order to achieve on his mandate and contract with the good people of Gombe State. It's true that both men cannot be the same in character and style of governance and that should be clear to all", he stated.
The scribe urged the security agencies to thoroughly investigate the incident and ensure the perpetrators are punished.
Attack on Goje, Disrespectful
In another reaction, the Sardaunan-Gombe, Dr. Jamil Isyaku Gwamna has condemned the recent incident that happened in Gombe when thugs attempted to block Senator Muhammad Danjuma Goje entering into Gombe.
This is undeserving and highly disrespectful to a leader and a father whose influence has not only benefitted Gombe but Northeast and Nigeria as a whole, he said in a statement from his media aide, Mallam Ibrahim Shawai.
The attempted blockage by whoever organised such should be seen as a major set back on the ideals of what politics represents in Gombe state.
Gombe remains peace loving by all standards and this explains why everyone sees it as home and such must not be jeopardized on the altar of personal interest or unpopular politics.
We have been known to be well cultured politically in Gombe state and we must continue on that part by continually giving honour to whom honour is due.
We celebrate our heroes in Gombe, we don't disrespect them, hence the attack which is alien to us must not be allowed to repeat itself especially in the interest of peace and development going into 2023.
Senator Goje has raised and mentored many as well as empowered a lot of persons who are very much relevant in the political architecture of the state today and as such must be given that salute as a political general.
Attempt to deny Senator Goje access to a state he so contributed to its development in an unmatchable manner is an act of ingratitude which Gombawa, home and abroad cannot be proud of.
Let's embrace peace and stability as the way to go because we have no other state to call home except Gombe.
Gwamna, therefore, calls on security operatives to conduct thorough investigations to ascertain if the attack was sponsored or not and anyone found guilty must be dealt with in line with the provisions of the law.