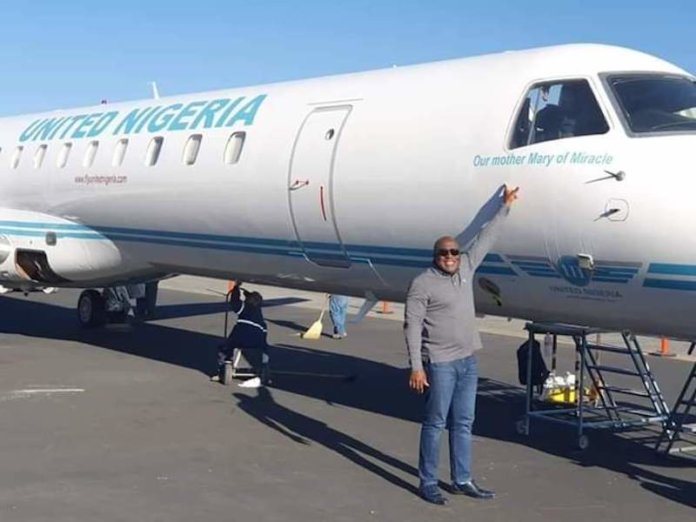 United Nigeria Airlines (UNA) has announced the acquisition of Airbus A320 aircraft to further boost its fleet and expand its operations.
The airline said that with this acquisition, the aircraft fleet of the airline has grown to eight.
A statement by the spokesman of United Nigeria, Achillieus-ChudUchegbu said that the aircraft arrived at the Murtala Muhammed Airport (MMA), Lagos on Sunday.
Uchegbu said that with the additional aircraft, the airline would boost its domestic operations and frequencies this December, adding that this would further make connections easier for the travelling public at this time of the year.
According to him, the airline was pleased with the positive feedback it continues to receive from its passengers as well as their demand for the carrier to extend services to other airports in the country.
He assured that the airline would continue to offer quality services to its clients and assured that more routes would be opened very soon.
"The airline understands that the service of reliable airline is built around schedule integrity and safety, which remains the fulcrum of UNA's entire operations."
He stated that the airline had been operating flights in line with global safety standards and vowed that it would continue to maintain such in all its operations.
The new aircraft A320 has total capacity of 180 – 12 business and 168 economy seats.
"The aircraft would be deployed to Lagos, Owerri, Asaba and Enugu routes, but won't be used on the Anambra airport because small body are only allowed at the airport for now.