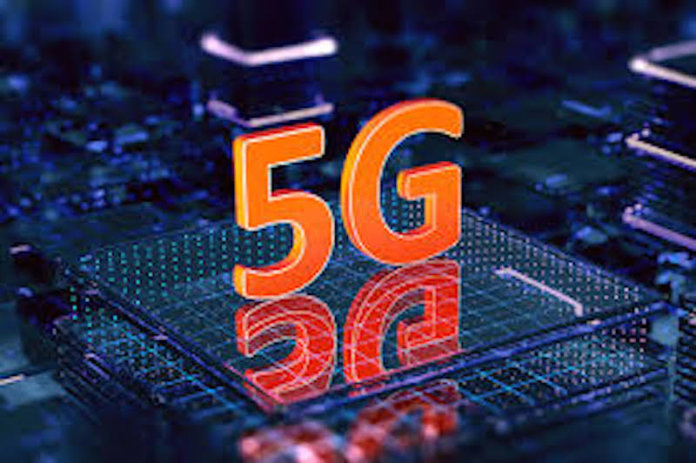 Following the successful auction of two lots in the 3.5GHz spectrum licence by the Nigerian Communications Commission (NCC), industry stakeholders have said the auction will usher in enormous and real-time benefits of 5G technology for the Nigerian telecoms consumers.
NCC had Monday this week, successfully auctioned the country's 3.5GHz spectrum licence for 5G network deployment, which MTN Nigeria Plc and Mafab Communications Limited won at a keenly contested bid price of $273.6 million each.
Giving details of the many benefits of a successful spectrum auction for 5G deployment, the Chief Executive Officer of Tetconsult UK and the immediate past Secretary General of the Commonwealth Telecommunications Organisation (WTO), Shola Taylor, told THISDAY that the ultimate beneficiary of the successful launch of 3.5GHz spectrum, would be the Nigerian telecoms consumer, whom he said, would enjoy the enormous and real-time benefits of 5G technology, considering its high speed downloads, high internet connectivity capacity, with very low latency that would drive a faster digital transformation across Nigeria.
While commending NCC and the Federal Ministry of Communications and Digital Economy for a successful spectrum auction, Taylor said: "The successful auction of the 3.5GHz spectrum is a great example of how you determine the market price of highly demanded spectrum. The NCC must be congratulated for managing this process excellently, having demonstrated a shining example for the rest of Africa. Auctions remain the most transparent method of awarding such spectrum licences."
On his part, Chairman, Association of Licensed Telecoms Operators of Nigeria (ALTON), Gbenga Adebayo said the 3.5GHz spectrum auction would open vista of opportunities for 5G rollout and also enhance digital transformation across the country in several ways. According to him, "The 3.5GHz spectrum will pave way for speedy deployment of 5G network, and once we have systems and applications running on the spectrum at high speed data, there will be faster integration of systems and there will be increased access with machine-to-machine connection that will also drive financial inclusion. What we used to download in minutes before, will now be in milliseconds and there will be improved customer experience to speed, access and connectivity. It will enhance e-Commerce, e-Health, e-Government, among others, with great improvement on national security."
Adebayo said those operators that would deploy 5G technology, would likely change the dynamics in the telecoms sector and the Nigerian economy at large, because they would be introducing new applications that would run faster on 5G network, and improve customer experience.
Adebayo commended NCC for a transparent auction exercise as well as the operators who bided for the auction. He encouraged the spectrum winners to meet up with the payment deadline, in order to facilitate 5G deployment across the country.
Also speaking, President of the Association of Telecoms Companies of Nigeria (ATCON), Ikechukwu Nnamani, said the deployment of 5G services in Nigeria would enhance the Nigeria's digital economy drive with all the attendant benefits including employment creation, which he said, would be good for the country.
According to Nnamani, "The successful auction of 3.5GHz spectrum will facilitate 5G deployment that will promote digital transformation and financial inclusion. Services will be extended to areas that are currently underserved and more efficient ways to deliver services to the subscribers will be in place. We also expect better quality of service as new infrastructure is implemented.
"There is immediate revenue from the payment for the spectrum. There is also new investment for the infrastructure that will be built. This is expected to bring foreign direct investment to the country, and all aspects of the economy will improve financially."