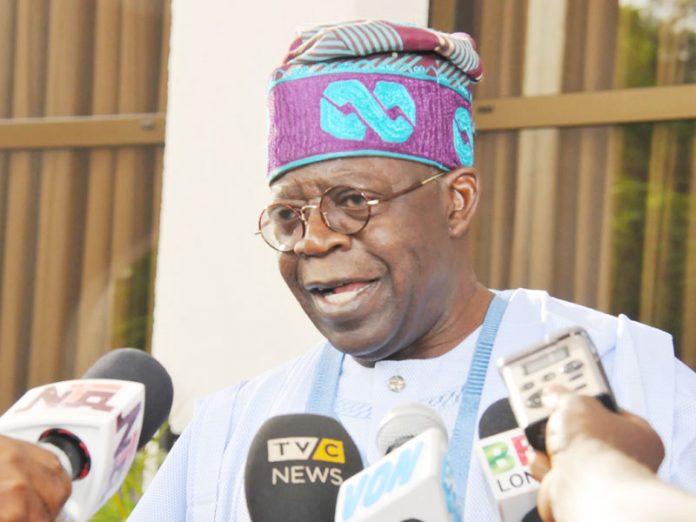 With deft political subtlety, a former governor of Lagos State and one of the national leaders of the All Progressives Congress (APC), Asiwaju Bola Tinubu, yesterday, cleverly declared his decision to take his chances in the 2023 presidential election, saying he would not decline the many calls by supporters and admirers for him to contest.
By this statement, Tinubu has made it clear that his resolve to contest the 2023 presidential election was no longer in the realm of speculation, but when to officially declare, after he might have consulted widely and effectively as he had stated explicitly yesterday.
Tinubu, who hinted at this in Abuja after a closed-door meeting with leaders of the Northern Alliance Committee (NAC), however, insisted he would still consult widely before finally declaring his intention for the 2023 presidential poll.
His words: "I am not going to turn them down but I will still effectively and widely consult, particularly brainstorm with my friends and find a date to come out openly and tell Nigerians.
"But the President is still in office. I don't want to distract him from all the challenges he might face today. So, don't muddle the political waters. Consult, make our programme known to the people later. And the intention is clear. So, you can keep guessing."
Leader of the group, Mr. Lawal Munir, while endorsing Tinubu's presidential ambition, also revealed that the meeting resolved to work towards the actualisation of his ambition in 2023 due to his superlative qualities.
According to him, "The meeting ended very well. We are working for him. We are working for him because we know he will win the election when the time comes."
Despite the fact that the former Lagos governor has not formally declared his intention to run, one of his mobilisation machines, Tinubu Support Group (TSG), has already commenced mobilisation of party faithful across the country in order to ensure his 2023 presidential ambition comes to fruition.
The Lagos State Governor, Mr. Babajide Sanwo-Olu, had in October inaugurated the South West Agenda 2023 (SWAGA '23), a political movement that has been mobilising support for Tinubu to throw his hat in the 2023 presidential ring.