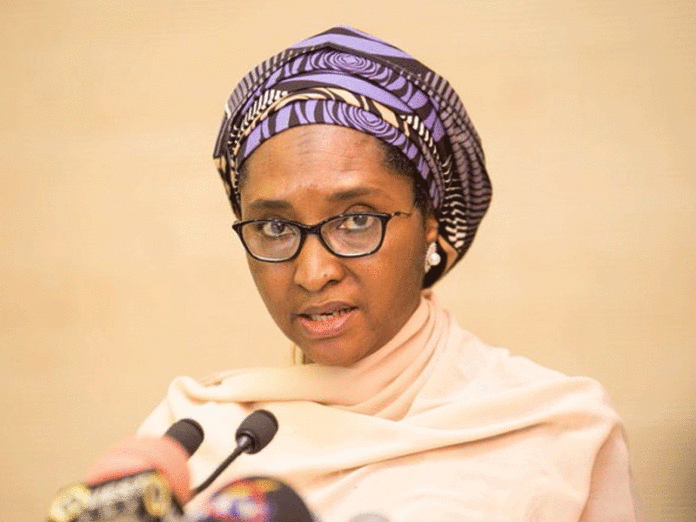 Stakeholders have expressed optimism that the NG Clearing Central Counterparty (CCP) will enhance financial market trade in Africa, and boost Nigeria's economy as it tends to project domestic derivatives and commodities to the global economy.
Their optimism is hinged on the fact that the platform will improve the safety of the Nigerian capital market by delivering best-in-class trade services that reduce system risks.
Speaking virtually, the Minister of Finance, Budget, and National Planning, Mrs. Zainab Ahmed noted that the launching of NG Clearing is a historical event in Nigeria's financial market.
She noted that the launching of NG Clearing is coming at a time the nation's economy is recovering from the COVID-19 pandemic-related challenges.
According to her: "Certainly, the Nigerian capital market has a critical role to play in meeting the capital market infrastructure needs of the nation, including mobilizing and channelling mid-long investment financing which is crucial to Nigeria's growth and development."
The Minister of Industry, Trade, and Investment, Otunba Adeniyi Adebayo who also spoke virtually said the launch of NG Clearing system is coming at a critical time when Africa needed financial market infrastructure that aspires to define financial transactions with endless products.
On his part, the Chairman, House Committee on Capital Markets, Babangida Ibrahim said the NG Clearing would open opportunities for investors and manage counterparty credit risk in the capital market.
The Director-General, Securities & Exchange Commission (SEC), Mr. Lamido Yuguda noted that CCP aimed at deepening the capital market, stressing that it also aimed to ease counterpart transactions in the African market.
According to him: "As the Nigerian capital market grows in size, depth, liquidity, depth, sophistication, the regulatory role of SEC becomes even more relevant."
The Deputy governor, financial system stability, Central Bank of Nigeria (CBN), Mrs. Aisha Ahmad noted that the NG clearing platform launching is a significant projection of the nation's capital market.
She commended the collaborative effort of the Nigerian Exchange Group Plc, Central Securities Clearing System Plc (CSCS) and the diverse investors for putting together NG clearing platform
The Chairman, NG Clearing Limited, Mr. Oscar Onyema said the launching of NG clearing system marks an era of possibilities, stressing that the introduction of the platform was out of comment to position the Nigerian's capital market as a stable and resilient market that offers local and foreign investors sound opportunities without compromising.