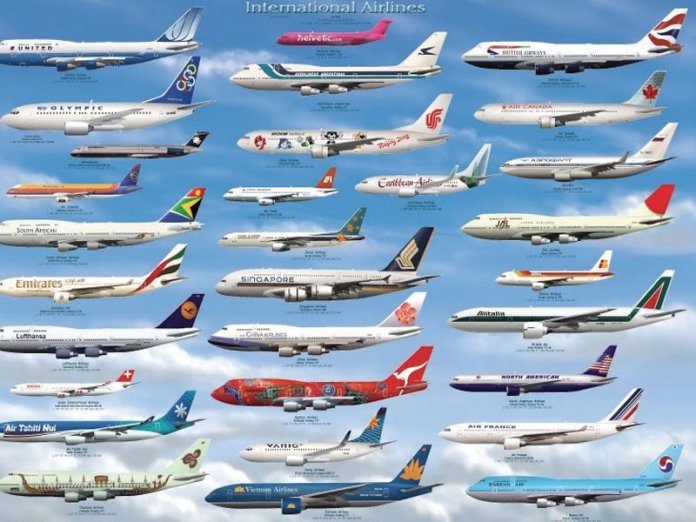 Domestic airline operators in Nigeria have expressed fears that their flight schedule might be disrupted by the harmattan weather, which becomes severe from late November to January every year.
The airlines noted that the harmattan was mild throughout the end of last year and early 2021.
However, they said this was a departure from the past and expressed hope that it would be similar experience this year.

In 2018, flight operations did not take place on December 21, 22 and 23; airlines had to reschedule their flights at huge cost and enormous discomfort to passengers.
Similarly, in 2019, there were disruptions but not as severe as the previous year and in 2020 besides few hours delays, harmattan did not disrupt flight like in the past years.
Speaking on the development, a spokesman for Dana Air, Kingsley Ezenwa, said airlines are optimistic that the authorities would provide the necessary facilities to stem the effect of bad weather.
He stressed that if such facilities are not provided, flights would be disrupted, a situation, he stated, would be very bad for the airlines and the passengers.
"Passengers do not know the root cause of flight delays and even flight cancellations. They do not want to know if it is caused by weather they just blame the airlines. So if nothing is done, it means that we will go through the same experience as we do every year. That will not be good for flight operations," he said.
The Director General of the Nigeria Meteorological Agency (NIMET), Prof. Mansur Matazu, told THISDAY that harmattan may not be as severe this year and promised to keep updating the public on weather changes.
"You Know harmattan dust comes in cycles of four and six days," he said.
A former Director General of NIMET, Dr. Anthony Anuforom, gave details of how harmattan could hamper flight operations and noted that no two seasons are the same because the volume of rains every year cannot be the same.
"We are under the influence of harmattan because the North-Easterly wind from Niger and Chad carries dusty wind into Nigeria, which usually have higher impact in the northern region because of its proximity to the Sahel. It brings dust particles, which scatter light, obscure visibility. These particles are solid but suspended in the air. It blocks visibility and affects flight operation.
"It will be difficult to tell the frequency of severe dust activities and climate variability. The amount of rainfall last year was not the same this year, so it varies from year to year. So there is annual variability and on the average there is dust which obstruct flight operations," Anuforom said.
Industry experts told THISDAY that harmattan weather is not as severe as the winter in Europe; yet, flights still take off and land and attributed the inability of airlines to conduct flights during rainy season and harmattan period to the non-availability of the right landing aids and other aeronautical facilities.
They accused the Nigerian Airspace Management Agency (NAMA) of not improving its facilities from year –to- year, noting that whenever NAMA is able to install these modern facilities, harmattan would no more obstruct flight operations.
"NAMA installed Category 3 Instrument Landing System (ILS) at the Lagos and Abuja airports without the corresponding lighting system and other equipment that should g with it," disclosed industry stakeholder who spoke to THISDAY.
Recently when asked when Nigeria airlines could be flying, taking off and landing under severe harmattan weather, the Minister of Aviation, Senator Hadi Sirika told THISDAY that NAMA had acquired modern equipment that could enable airlines to fly under severe harmattan weather but the aircraft operated by the airlines ought to have corresponding equipment that would enable them interface with the modern equipment.
"Recently we have acquired some equipment that will help in landing in reduced visibility. So, 13 airports are being equipped with Category 3 Instrument Landing System (ILS). Category 3 Instrument Landing System means that you can land with zero, zero visibility. Meaning that even blindfolded, you can put down the airplane. But you see on this, during a conference with the air traffic controllers, I had highlighted more on this. It takes the two to tango. We will provide the equipment, but the airlines also must train their pilots to be able to use that Category 3 ILS.
"That is number one, number two, they also have to have inside the airplane corresponding equipment that can interpret the signals being sent by the ground equipment that we have installed on the ILS," the Minister said.
The Minister said it would cost the airlines huge amount of money to install some of this equipment in their aircraft and this is why government is not making it compulsory for the airlines.
However, THISDAY gathered that the Nigerian Civil Aviation Authority (NCAA) has weather minima for every airport and that airlines with modern equipment had in the past requested from NCAA to operate flights to some airports when the visibility is below the weather minima but NCAA refused.
For example, Arik Air operated modern aircraft, Boeing 737-700 and 800 NG and these aircraft have installed equipment that enables then to land at zero visibility but NCAA never approved that they should utilise the equipment.