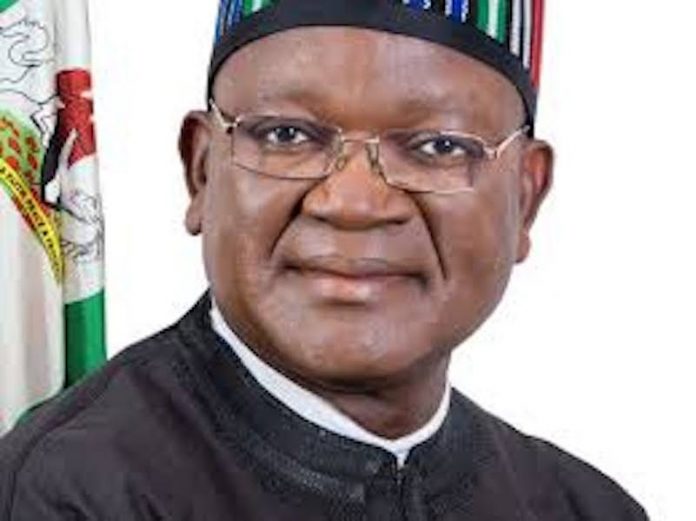 Can you give us your over view of the state of the nation, including your assessment of news reporting of events in Nigeria
As reporters , you must ensure good reportage of the activities of this country and I want to assure you that whatever you are doing, you are doing it for yourselves, for your country men, for your society and for everyone including those who are following us.
We have the collective responsibility to bring to the knowledge of all, what is happening and how we can overcome our challenges. As the fourth estate of the realm, you have a responsibility to disseminate information from the government and then from the people. Why shy away from the responsibilities?
For some of us who have chosen to be on the side of the truth, on the side of justice, equity and fairness, most media houses are running away from us, they have refused to decode what we say or what is happening.
I am over 40years in politics, I have chosen to take the path of truth, path of integrity, path of fairness and path of equity and path of justice because I believe that that is the only thing that can take us out of the mess that we're in Nigeria.
Even those our children in primary school, in kindergarten, in our homes who are yet to begin formal education, they are aware that our country has gone down.
When I quote the deposed Emir of Kano who said in the last six years Nigeria has been takien back to 40 years when we started and of course it is the truth. Anybody who is afraid of the EFCC today, who is afraid of intimidation today, who is afraid of blackmail, who is afraid of being castigated and I said that nothing is wrong with Nigeria; an average person who stands for the truth who stand for justice, equity and fairness can confirm that thing are wrong in this country.
Talk about key issues, corruption, where are we? Are we fighting corruption? If we are fighting corruption should some people, who have been accused, still remain in their offices, if this government is committed to fighting corruption?
See what is happening, if you talk about the economy, globally, it is private sector that drives the economy. Today here in Nigeria, where is the position of the private sector?
If you talk about security, where are we? We don't even know, The Federal Government has lost control. Nigerians are suffering, Nigerians have become IDPs only few of us who are privileged to have security can be said to be secure, but every Nigerian is suffering, is under siege.
Talk about education, go to our higher institutions, it is nothing to write home about. Agriculture that is supposed to be a support to the oil economy of this country is in a state of emergency. Where are we? We are just paying lip services.
I know that Mr President intended well when he came in 2015 but some cabals have taken over this country and they are driving this country to the mud.
I'm not sure Mr President is aware or if he were aware, I believe that he will rise to his responsibility and take steps that will correct what is happening in our country.
Many people have been intimidated, they cannot speak, they cannot open up to even advice the presidency, we are getting to a level that if no action is taken to redeem the situation we are in, tomorrow, we will wake up unknown gunmen, will take over this country and we will not be able to stand on our feet.
I'm concerned as a Nigerian, as a patriot, a person who wants things to work, who believes in Nigeria, as you can see this symbol of unity of the colours what I wear and I carry everywhere around the world wherever you are in this world, I wear these colours, to show that I believe in Nigeria.
First of all, I believe in my own state, the Tiv, the Idoma, the Igede people, uniting and working together and bringing prosperity and of course in Nigeria, green white green, I believe in the unity of this country.
So mine is to encourage all of you, don't take the path of sycophants or mediocre or people who are out to fill their pockets, to take the path of patriotism, to take the path of upholding our country-Nigeria.
Today there is no justice, no fairness, no equity. I keep repeating his talk about the South-east Nnamdi Kanu has been detained because according to those prosecuting were told that he breached the laws of this country.
The thing for Sunday Igboho, he was apprehended, he ran the way that he was caught in the Benin Republic and the federal government is interested. Why, we were told that he also breached the provisions of the laws of this land.
Then the Fulani herdsmen and militia who have been given a nick name of bandits. Three weeks ago some of my subjects in Benue state, our children were kidnapped , three girls and one boy and then two Hausa men, six of them who boarded Benue Links vehicle to go to Zamfara they were kidnapped and their parents were asked to bring N30 million.
And in the course of negotiation, these bandits took pictures, of them bandits and these our children and posted on social media and say that if you don't give us this money , we're going to kill them. And they did not wear masks, they display themselves and up till today, no security agent has gone after them.
And then you will tell me that you are arresting IPOB leader, you are arresting Igboho. So, where is it justice, fairness and equity?
Over 1,700 people have been killed in Benue and they have continued to kill. I've just chosen not to be talking about this lamentation and that is why I went out and decided that we will form community volunteer guard, that will complement the security agencies.
Security agencies in Benue state, more than 100 of them. DSS, Police, Army, and civil defence, more than 100 of them have been killed in Benue state, in course of their trying to keep peace, restore peace in our country. So this is a challenge.
So you can see that the Federal Government is helpless. We all need to join hands together, to help this Federal Government, they have failed. They have not performed and unless we all rise up whether you are a journalist, a politician, a civil servant, a security man, a famer, whoever you are, these government has demonstrated that they have no capacity at all because the primary responsibility of any responsible government is to provide security for liives and property.
But when government fails in its primary responsibility, it means there's a problem, that thiscountry does not belong to me as governor or to the president, or national assembly, or state houses of assembly. It belongs to all of us.
Those of us who are here today as leaders, we are here on temporary basis. We will not be there tomorrow. But we have a responsibility to preserve our country, Nigeria.
So I want to employ both of us to rise up to our responsibilities and not to be blaming leaders. You in your little way, what have you done to contribute, to add value, to help salvage the situation? But tell you where we are today, we have failed.
But I want to employ Nigerians to continue to pray as I do for the President, for governors, for national assembly members, for all of us, traditional rulers who are in authority today, collectively we have failed as leaders of this country. This is not the Nigeria, that our forefathers worked hard, sacrificed their lives to bring forth.
The Bible says you shall know the truth and the truth will set you free. Let us stop deceiving ourselves, let us say the truth at all times whether we're going to die or we're going to live, or we enjoy it or not.
I want to remind Nigerians that one day wherever you are, whatever you have, whoever you are, one day you will die. And that will be the end. But what will the important thing is that posterity will remember you for being on the side of justice, on the side of adding value or on the side of injustice and not helping to be on the parth of retrogression in this country.
But if you contribute positively by staying on the side of justice, posterity will ever remember you. Like we hear of Martin Luther King Jnr, who stood firm spoke words that today have remained a comfort to all.
And one of his quotes to say that those who keep silent in the face of injustice are worse than the people who are perpetrating that injustice.
So, at least if we have nothing to say, let us remain focused stand up for justice but if we keep quiet and remain complacent the way we are, I tell you all of us are going to be consumed one day.
In your state you said have lost over 1700 people, including 100 security men; what are you doing to salvage the situation? And what is your relationship with the commander in chief of this country?
I relate with the president as my president, I respect him, I pray for him. A lot of people who are sycophants and mediocre and those who feed from scrums have tried to distance me from my president. But I remain committed in my prayers to the President for wisdom, knowledge and understanding to succeed as president.
But as for me as governor of Benue state, I remain very loyal with the conventional security agencies in my states, we work hand in hand they have done so well. I commend them, they have done their best, where the challenge is grossly inadequate.
And to compliment that, that is why amended a law, to empower the community volunteer guards, to be also armed with minimum weapons that are legal, to be able to complement the security agencies so that overcome this problem.
But honestly, the security men are doing their best and I tell you, they too, they have been victims of these terrorist activities that has been going on.
But they need supports and we have encouraged our people to stand with them, to support them, where they need water given to them, where they need food given to them, where they need any sort of help provide for them.
And the community volunteer guard, when the trained and quip, they will actually support conventional security agencies to ensure that they overcome the problems.
You said when the president came in 2015, he meant well but some persons have obviously hijacked the situation. Have you ever drawn his attention to these issues?
How I wish you have the opportunity to ask the President this question you are asking me, I have done that and I will do it again if I have another opportunity again, I will draw his attention. I have recommended to him what I think in my opinion, will help us salvage this country, because I know even as governor the challenges I have and the challenges of Mr President is 35 times more than the one I have.
So I have always been objective, I have always been frank to Mr President every time I have the opportunity to discuss with him.
Left to me alone, this issue of herdsmen wouldn't have lasted this long because I have told him the truth and of course, you can see that the ranching programme he started in 2016. Today, the whole country has seen that there is no other way to escape the insecurity that is going on.
Except we have ranching in this country because those people who are deceiving in this nation, about open grazing, they are not being sincere and most of the people around they are just there to support the presidency and allow foreign herdsmen from Niger, Mail, Senegal, Cameroon from all over the place from even Ghana, from where they were chased away to come and take over Nigeria to become their country.
Miyetti Allah' has said, Fulani nationality movement has said it that their agenda is to take over this country and so it is very clear it is an agenda they prepared by the cabal that is ruling this country.
I want to take you to PDPs politics many Nigerians who are supporters of the party expected that David Mark would have been in for the chairmanship but obviously Senator Ayu emerged of course with your support. What happened?
: It was David Mark that said it should be Ayu, he is an older person and so he felt that his younger brother should be chairman, it is still the same thing. Ayu and David Mark are very good brothers and good friends. So the same thing that Nigerians wanted from David Mark will be done through Ayu.
The Minister of Information and Culture has described the reported EndSARS deaths as phantom massacre that existed only in the imagination of those who propounded it, that it was a massacre without bloodshed …castigated DJ Switch, CNN and Amnesty International. consistently,. This is the position the Information Minister has maintained. Now, that an official panel set up by government funded by government has come up with the truth, to negate the position that has been canvassed by the official spokesman of the government. Do you think that Lai Mohammed maintain the integrity, the credibility to speak for the Federal Government?
Let me say that I've not really read that report, so it's difficult for me to comment on that. But one thing that is central is let justice be done, that i s all I can say there. For me I believe in justice, let there be justice at all times.
And this is a Lagos state incident, so I think question should be reserved for the governor of Lagos state.
In Benue state we have our own version of EndSAR, very peaceful and the youths or those who were abused made their points and we also set up a panel which has done formal written recommendations.
Benue was different from that of Lagos, in fact I personally came out and received the protesters and I took into consideration the issues that were raised.
Following the disappearance and the eventual confirmation of my colleague, Tordue Salem's death, , you issued a statement where you sympathised with the family and you pledged to go the whole distance for justice for him. Few hours later Police paraded one Clement Itoro who claimed knocking him down with his vehicle and ran away. I want to know if that position has put an end to the pledge of going the whole length to ensure that justice is done and the perpetrator is brought to book?
I think the investigation is ongoing. So I will wait till we find out of that investigation. But as my subject who was declared missing and later alleged to have been found, someone alleged that he was responsible for the killing. The police are still investigating and I wait for the report and then I make my judgment.