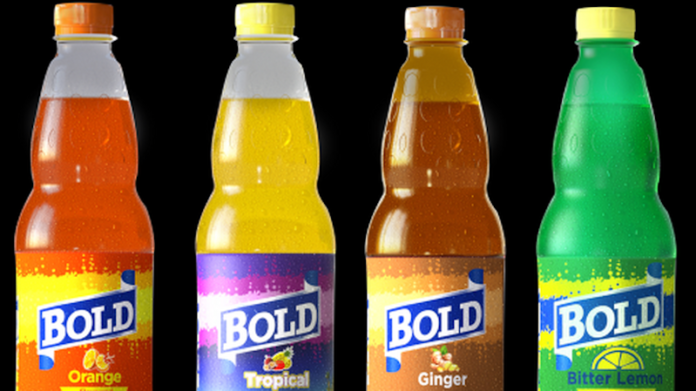 Beverage brand, Bold Soft Drink has restated its support for youth development at the just concluded inter-collegiate football competition, Higher Institution Football League (HiFL).
Speaking at elite award ceremony to round off the 2021 Season of HIFL, Managing Director of The La Casera Company Plc, Chinedum Okereke said the brand was delighted to be associated with HiFL as the project aligned with the company's vision which prioritises youth development.
The elite awards was designed to reward outstanding players and corporate bodies especially sponsors, who have contributed to the success of the tournament
Okereke said, "It is a great joy to be part of the HiFL, the vision of Bold as a youth-centric brand is to unleash the talent in young Nigerians. We can totally relate with Nigeria's undaunting adventurous and fun-loving spirit, we understand that when we talk about youth in Nigeria, we should identify them with positive things such as this project."
Continuing, he said, "We are thrilled to be the official drink partner of HiFL's 2021 Season as the platform definitely availed us the opportunity to support the nurturing of football talents among Nigerian youths, while connecting with our loving consumers through sports. We look forward to more collaborations and an exciting sporting football league in subsequent seasons."
Football legend, Kanu Nwankwo who was also present at the award event presented the 2021 HiFL highest goal scorer of the season and HiFL player of the season award to UNIMAID Desert Warriors, Sulieman Ali Selah and also took picture autographs with attendees.
The Director of PACE Sports, Sola Fijabi remarked that the partnership with Bold marked the commencement of greater expectations.
He said, "We are glad to have Bold, our official drink join the growing family of partners and sponsors alike who are dedicated to developing the Nigerian youths".