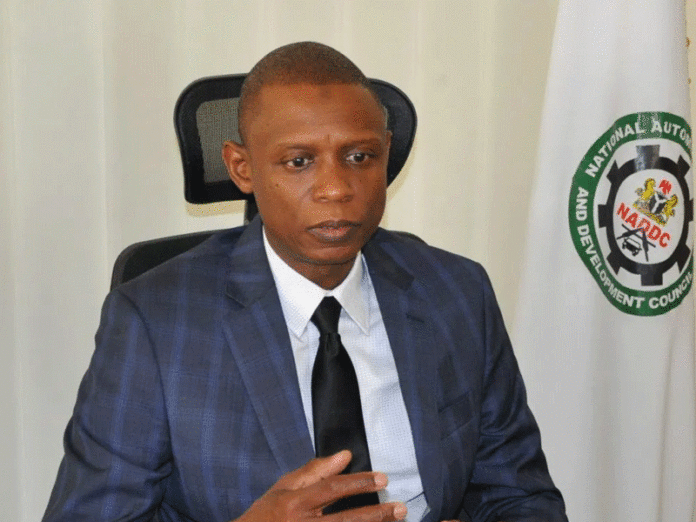 The Director General, National Automotive Design and Development Council (NADDC), Mr. Jelani Aliyu, has disclosed that the country has started to earn foreign exchange through exportation of locally manufactured vehicles.
Specifically, he said indigenous automobile company, Innoson Motors, had already commended export Made -in Nigeria vehicles to Mali.
Aliyu, at the recently concluded annual conference of Commerce and Industry Correspondents Association of Nigeria (CICAN) added that the the council had gone a step further in leveraging on electric-powered vehicles.
He pointed out that some local automobile companies had also commenced production of gas-powered vehicles as part of measures to support the federal government's National Gas Expansion Programme.
The NADDC boss said the country currently has the combined capacity to produce over 400,000 vehicles per an um given the number of car manufacturing firms in operation.
He said the innovations introduced by the council had ensured value addition in the industry, fostering the assemblage and production of vehicles in the country.
He stressed that the first electric vehicle was launched earlier in the year adding that the council had gone a step further in leveraging on electric-powered vehicles.
On the challenges of power supply in the country as well as its likely negative impact on the electric- powered cars, Aliyu said the country ought not to be defined by its challenges.
He said, "We are bigger than our problems. We must be defined by our dreams and aspirations and by what we can achieve."
He also disclosed that the Usmanu Danfodiyo University, Sokoto and the University of Lagos had developed solar-powered vehicles, adding that the University of Nigeria, Nsukka (UNN) had also commenced production of environment-friendly, solar-powered automobiles.
Aliyu noted that African Continental Free Trade Area Agreement (AfCFTA) presented enormous opportunities for the automotive industry to access wider markets for the benefit of the economy.
Meanwhile, CICAN in a communiqué issued at the end of the conference, themed: "The Role of Nigeria's MSMEs, Exports, Commodities, Trade and Investment in Stabilising the Post-COVID-19 Economy: Issues and Challenges",/identified issues impacting the trade, investment and industrial sub-sectors of the economy.
The communiqué which was signed by CICAN Chairman, Mr. Frederick Idehai, expressed concern over the country's continued reliance on oil revenues, which had been a major challenge in the country's foreign exchange market.
"The conference was of the consensus that though the AfCFTA has its challenges, the pan-African trade pact would deepen the economic integration of the continent, improve and expand intra-Africa trade, enable rule-based engagement facilitating dispute resolution and addressing injurious trade practices and would serve as the foundation for the establishment of a continental Customs Union," the statement added.