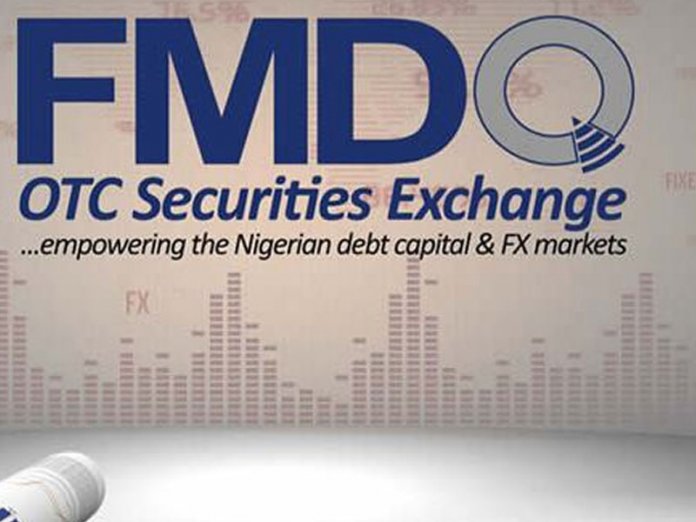 FMDQ Exchange has approved the quotation of the United Capital Plc N19.72billion Series 5, 6 & 7 Commercial Papers (CP) on its platform.
The Exchange approved the quotation of the United Capital N1.56 billion Series 5, N13.99 billion Series 6 and N4.17 billion Series 7 CPs under its N50 billion CP Issuance Programme on the Exchange.
As corporate institutions continue to tap the CP market to meet their short-term funding needs and liquidity requirements, FMDQ Securities Exchange has remained relentless in taking the necessary steps towards promoting transparency, governance, integrity and efficiency in the Nigerian CP market and overall debt capital market (DCM).
The statement FMDQ stated proceeds from the quotation of these CPs, which are co-sponsored by FSDH Capital Limited and UCML Capital Plc – Registration Member (Quotations) of FMDQ Exchange, will enable the United Capital to provide a wider range of wholesale financing solutions to its clients as well as complement its funding base and support the growth of the overall business.
According to the statement: "In keeping with its commitment to develop the DCM, FMDQ Exchange shall sustain its efforts in supporting issuers with tailored financing options to enable them achieve their strategic objectives, deepen and effectively position the Nigerian DCM for growth."