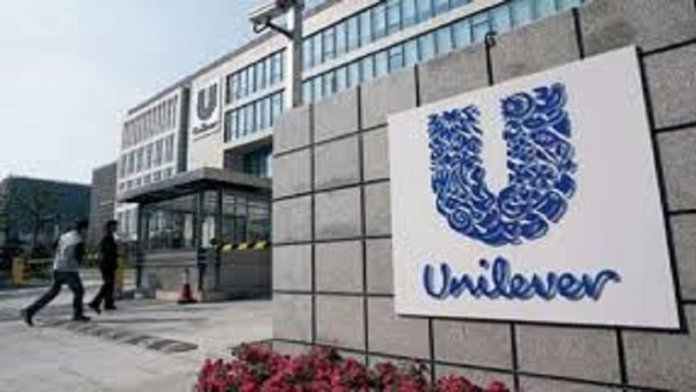 Unilever Nigeria Plc has recorded improved performance for the year ended December 31, 2020, showing increase in top-line and reduction in loss for the year.
Adopting cost-saving strategy and efficient management of resources Unilever Nigeria's efforts showed resilient considering the challenging operating environment that prevailed in 2020.
The audited results showed that the company recorded a revenue of N61.9 billion, up from N60.78 billion in 2019. Cost of sale declined by 11.6 per cent from N54.089 billion to N47.79 billion in 2020, leading to a gross profit of N12.8 billion, compared with N6.672 billion in 2019.
Marketing and administrative expenses declined from N13.218 billion in 2019 to N12.99 billion, while selling and distribution expenses fell from N3.152 billion to N2.82 billion in 2020. Overall, loss after tax for the year reduced by 53 per cent to N4.0 billion from the loss after tax of N7.4 billion in 2019.
Commenting on the results, the Corporate Affairs and Sustainable Business Director, Mrs. 'Soromidayo George, stated that even though 2020 was a year of significant disruptions and volatilities impacting the operating environment, Unilever Nigeria continued to build its resilience to navigate the impact of headwinds.
According to her, the company remains focused on its strategy to deliver sustainable growth both in the medium and long-term riding on the pillars of operational efficiency, cost optimisation, purposeful brands and increasing market share across key categories.
"We continue to monitor the business environment and respond appropriately to volatilities in the operating environment as well as disruptions fromthe Covid-19 pandemic," George said.
The Chairman of Unilever Nigeria, His Royal Majesty, Nnaemeka Achebe, had told shareholders that although they did are not declareg dividend for 2019, they were optimistic because the business had made progress in some other critical areas of their operations.
"This speaks to the fact that we are on the right path to growing our business for profitability and better returns on investment for our shareholders. Therefore, the task before the board and management is to drive our strategic objectives that would not only keep the business afloat but also ensure it operates efficiently," Achebe had said.
Meanwhile, trading at the domestic equities market started the week on a bearish note as the Nigerian Stock Exchange (NSE) All-Share Index declined by 0.4 per cent to 38,712.55.The total volume of trades decreased by 20.8 per cent to 194.02 million units, valued at N1.36 billion, and exchanged in 4,290 deals