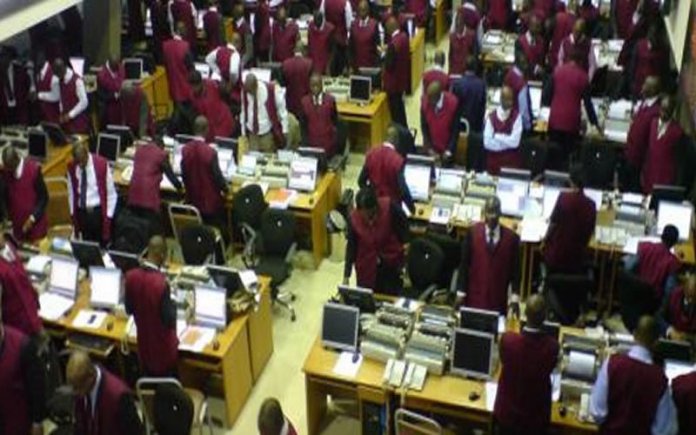 The stock market sustained its positive performance for the second day as the Nigerian Stock Exchange (NSE) All-Share Index (ASI) rose 0.14 per cent to close at 40,221.30, while market capitalisation added N29.5 billion to close at N21.043 trillion.
The gain recorded followed increased buying interest in Lafarge Africa Plc, Zenith Bank Plc and Guaranty Trust Bank Plc. A total of 22 stocks appreciated compared with 20 that depreciated. Market operators said bargaining hunters are positioning for dividends that are being declared for the 2020 earnings season. United Capital Plc and African Prudential Plc had last week announced dividends of 70 kobo and 50 kobo last week.
Leading financial institution, Zenith Bank Plc on Tuesday announced a final dividend of N2.70 per share after reporting an improved audited results. Details of the results showed that Zenith Bank posted net interest income of N299.682 billion, up from N267.031 billion in 2019, while net fee and commission income stood at N79.332 billion as against N100.106 billion in 2019. Impairment charges rose from N24.032 billion to N39.534 billion.
Profit before tax (PBT) grew by 5.2 per cent from N243.294 billion to N255.861 billion, just as profit after tax (PAT) rose by 10.4 per cent to N230.565 billion from N208.843 billion in 2019.
Based on the performance the board announced a final dividend of N2.70 per share, to bring the total dividend to N3.00 having paid an interim dividend before now.
Analysts at Cordros Securities had said Zenith Bank's performance was above their performance. According to them, they had had expected that the combination of a slowdown in business activities due to the pandemic and continual sterilisation of funds by the Central Bank of Nigeria (CBN) would result in weak income generation.
"However, the bank was resilient during the period, with this positive performance ultimately propelled by the strong balance sheet management and much-reduced tax expense," they said.
The shares of Zenith Bank rose from N26.00 to N26.30 to be among the price gainers. But Oando Plc led the table with 10 per cent, trailed by ABC Transport Plc with 9.3 per cent. Japaul Gold and Ventures Plc chalked up 9.2 per cent.
Conversely, LASACO Assurance Plc led the price losers with 9.4 per cent, trailed by Consolidated Hallmark Insurance Plc with 8.3 per cent. Cornerstone Insurance Plc and Flour Mills of Nigeria Plc 7.8 per cent and 6.9 per cent respectively.