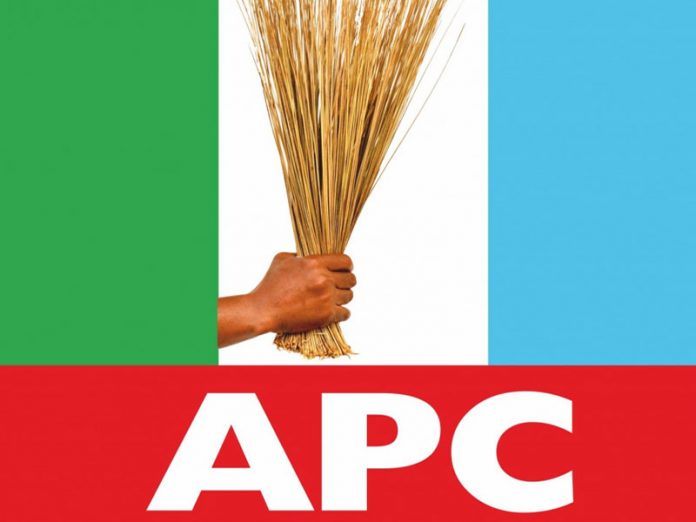 Alex Enumah in Abuja, Victor Ogunje in Ado Ekiti, Igbawase Ukumba in Lafia and Onuminya Innocent in Sokoto
Governors Kayode Fayemi of Ekiti State, Abdullahi Sule of Nasarawa State, Abubakar Atiku Bagudu of Kebbi State, as well as the Attorney General of the Federation and Minister of Justice, Mr. Abubakar Malami, have revalidated their membership of the All Progressives Congress (APC).
Speaking during the exercise, Fayemi disclosed that the party's membership registration and revalidation exercise won't end by getting the data base of the members alone, adding the party would work hard to register itself in the minds of Nigerians.
Fayemi said the party at the national level has placed a big task on the shoulders of the party political office holders to ensure that they worm themselves into the hearts of Nigerians through superlative performances at all levels.
The governor stated these in his Isan Ekiti country home yesterday when he commenced the registration and revalidation exercise at Ogilolo Ward 11 Unit 09.
Fayemi registered alongside his wife, Erelu Bisi Fayemi, at an event attended by the party leaders led by the APC state Chairman, Hon. Paul Omotoso; commissioners, Special Advisers, House of Assembly members, among others.
He clarified that the divergent views espoused by the former Osun State Governor and ex-Caretaker Chairman of the party, Chief Bisi Akande, and the APC national leader, Asiwaju Bola Ahmed Tinubu, doesn't portray the exercise as unconstitutional and illegal.
Sule also yesterday flagged off the registration and revalidation of the APC membership exercise in the state at his polling unit in Gudi Station of Akwanga Local Government Area.
The governor, while flagging off the exercise, expressed optimism that the APC would, after the registration and revalidation exercise, have no opposition in the state.
Bagudu also yesterday revalidated his membership of the ruling party at the Nasarawa 2 Ward, Polling Unit, Rumfar Garkar Mai Alelu, Unit 006 in Birnin Kebbi.
He said Nigerians like the party sequel to the 'exemplary and credible leadership being provided by its national leader, President Muhammadu Buhari'.
In a statement issued by his Special Adviser on Media and Publicity, Yahaya Sarki, he said Bagudu urged party stalwarts to emulate President Buhari, who patiently travelled to his hometown, Daura, in Katsina State penultimate week to revalidate his APC membership.
Malami also yesterday revalidated his membership of the ruling party.
Malami, after revalidating his membership, was issued with a new APC membership card at Filin Mariya polling unit, Nasarawa 1, Birnin-Kebbi Local Government Area of Kebbi State.
Speaking to journalists on the exercise, Malami urged party members and those who want to join or rejoin the party to come out and get registered in the ongoing membership revalidation exercise across the country.