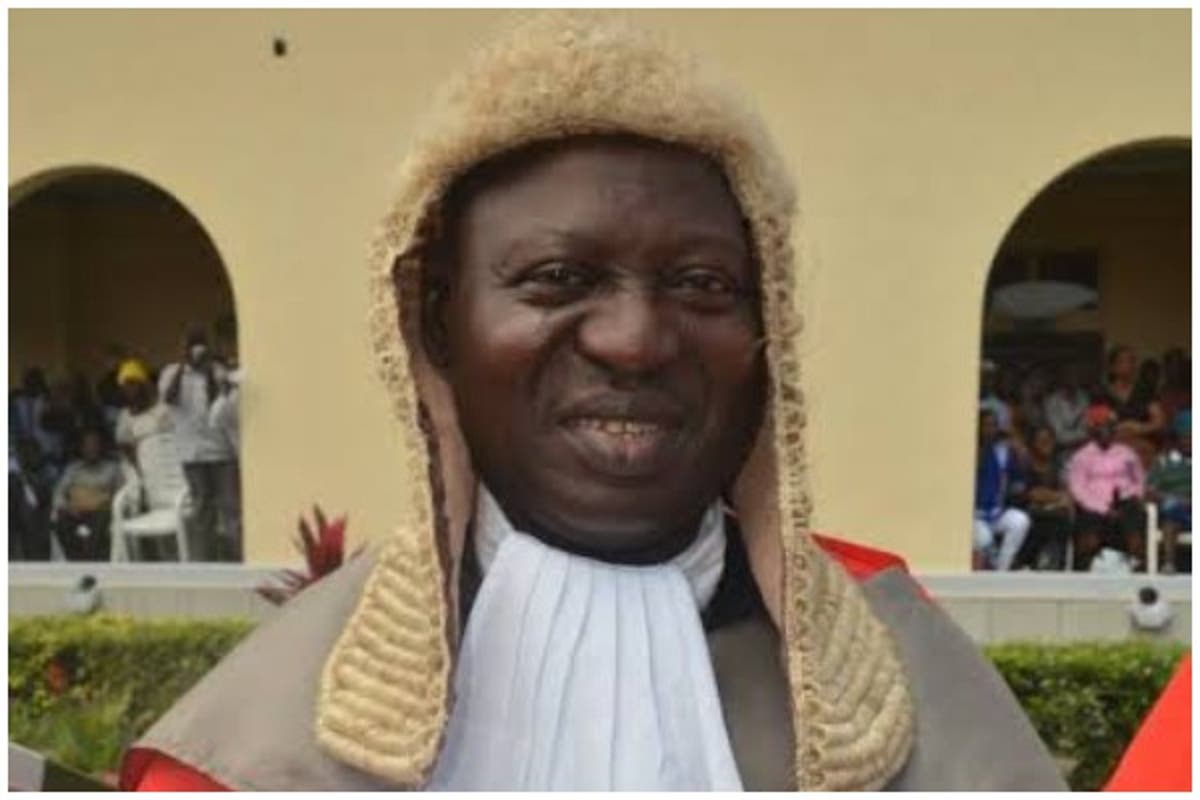 The Lagos State House of Assembly has confirmed the appointment of Justice Kazeem Alogba as the 17th Chief Judge of Lagos State.
The appointment was confirmed during plenary on Tuesday, a statement said.
On Monday, the House read a letter from Governor Babajide Sanwo-Olu seeking Alogba's confirmation as the chief judge.
He had said Alogba was the most senior of the 58 judges in the state judiciary and was appointed as the acting chief judge from June 11, 2019.
The letter stated that the appointment was on merit, seniority and transparency to prevent a vacuum in the state judiciary due to the retirement of Justice Opeyemi Oke on June 10, 2019.
"During cross-examination, Alogbe was asked questions relating to his field and he responded accordingly.
"The Speaker, Mudashiru Obasa, thereafter directed the Clerk of the House, Mr Azeez Sanni, to forward the letter of his confirmation to the governor.
"The House is to resume sitting on Monday, August 26, 2019," the statement added.
Born on April 23, 1960, Alogba started his primary education at the Holy Trinity Primary School, Lagos, and graduated from the Faculty of Law, University of Lagos.